Landscaping is primarily categorised into softscaping and hardscaping.
Hardscaping, or hard landscaping, involves using the physical design structure such as retaining walls, pavers and rocks.
Softscaping refers to the natural parts of landscapes like the grass, flowers, shrubs, trees, vegetable gardens, soil and other plants.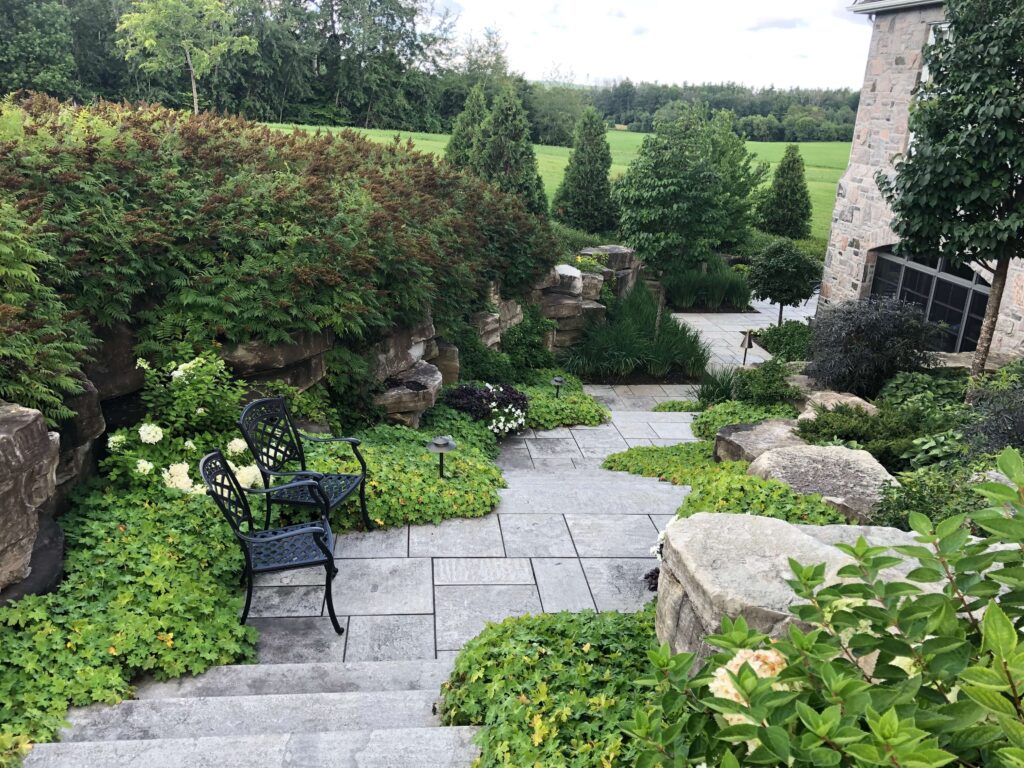 At Wiggans Landscaping, we specialize in both softscaping and hardscaping. Our hardscaping service includes the making of retaining walls, steps and patios, among other landscape features. We make use of both interlocking stones and natural stones for such features. We suggest natural stones whenever the client is looking for low maintenance landscapes because natural stones, come from nature and are resistant to the elements and require little upkeep. Every natural stone is unique. For clients that are after an authentic look and feel, natural stones are the perfect solution. Not only are they original, they are also aesthetically pleasing.
Natural stones come in different sizes, colours, finishes and shapes which extends the uniqueness of the materials to your landscape. Even the most rugged of natural stones will fit in wherever it is used. When natural stones are used on walkways, safety is enhanced for family members and pets alike. Natural stones are safer for walking than grass because the surface is sturdier. A great perk for using natural rock as paths is that most natural stones are non-slip, also making them perfect for your pool area. If you are looking to improve the resale value of your home, natural stones are just the thing. From a design perspective, natural stones carry a connotation of luxury and they do not need landscape designers to pay a whole lot of attention to match patterns since they are all naturally different. This gives you and your designers freedom to be creative.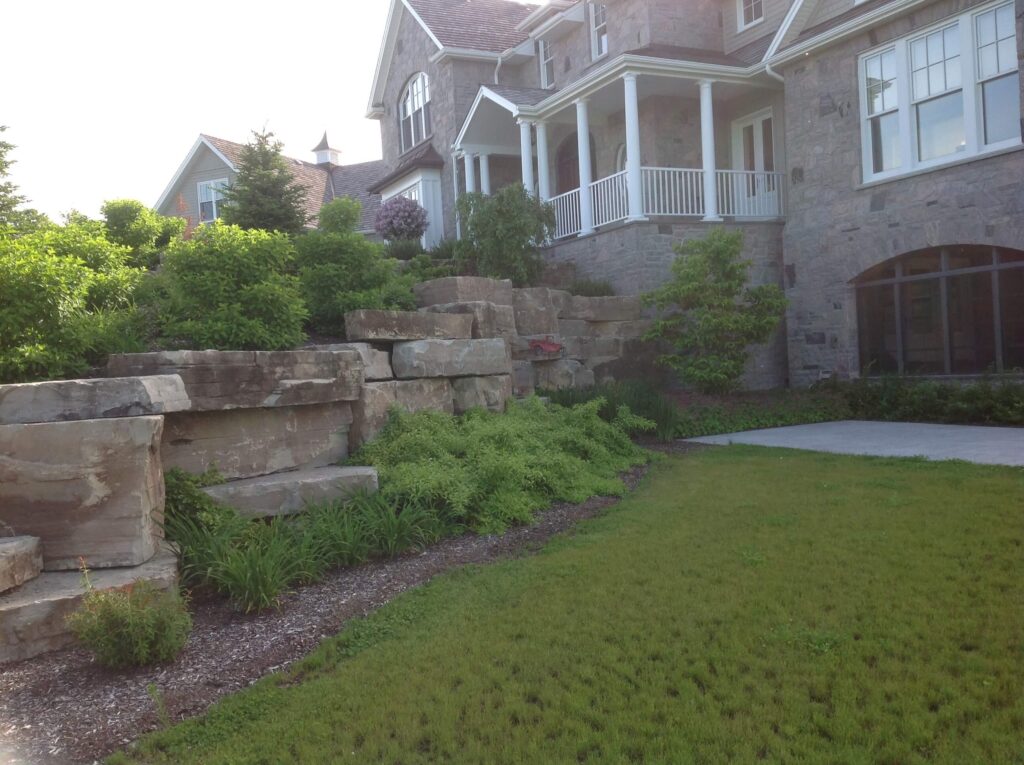 We get our natural stones from top genuine stone manufacturers, all of which we are proud to be associated with.
Here are some of the natural stones that we use: